Presentation of Augmented Reality Audio Games "Pame Limani"
22-01-2020 23:48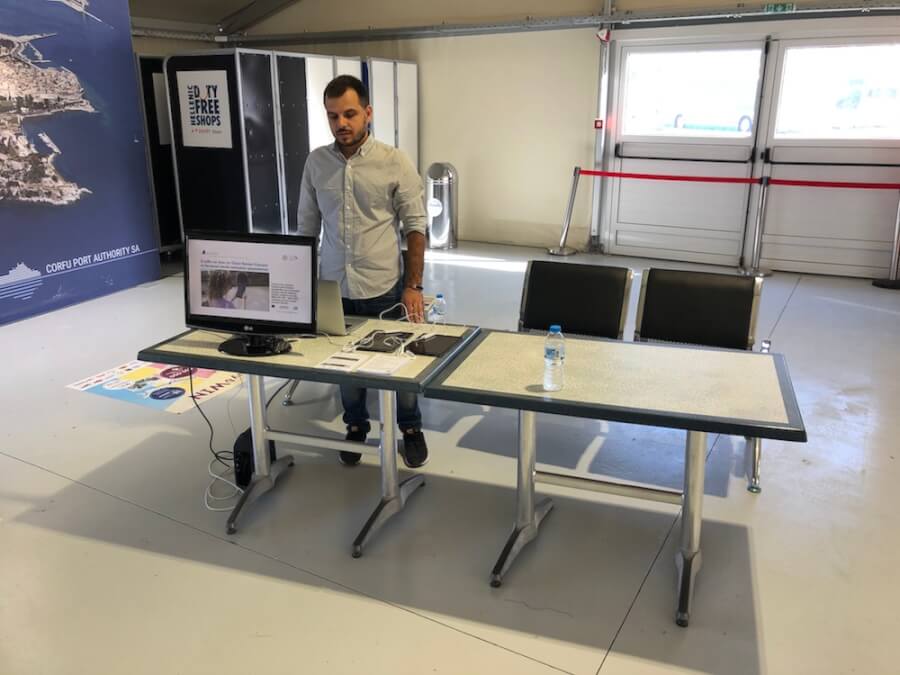 On the 21st of September 2019 the EP.OA.SI Lab was at the New Harbor of Corfu to present its latest Augmented Reality Audio Game "Audio Legends" to the broad public. This event took place in the context of the 1st Panhellenic Electrical Boat Contest "Pame Limani" in the presence of numerous local collective entities, participants and visitors.
The game was set up in the exhibition space giving people the opportunity to fight an audio battle against the virtual "Plague" monster, whereas the Lab's staff was informing everyone interested about the special characteristics of the Audio Game and Augmented Reality Audio Game genres. 
---
Back